Thursday, 18 March 2021, 9 am to 12 pm
9:00 -10:00 :
Keynote
Trends in Health Sciences Librarianship
Speaker: Judy Cohn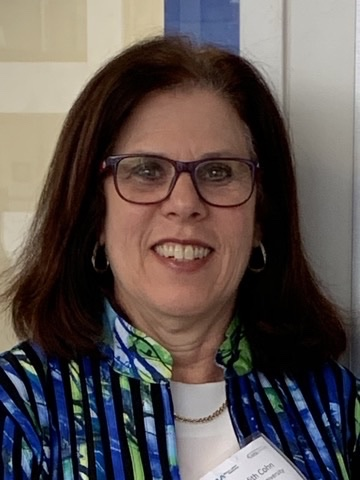 Judy Cohn is Assistant Vice President for Information Services and Director of Health Sciences Libraries at Rutgers. She has served in this capacity since 2015. Prior to joining Rutgers University, Judy was Associate Vice President for Scholarly Information & University Librarian at the University of Medicine and Dentistry of New Jersey (UMDNJ).
Cohn served as President of the Association of Academic Health Sciences Libraries (AAHSL) in 2018-2019. In past service to AAHSL, she was Chair of the Future Leadership Committee, and served as a mentor in the AAHSL Leadership Fellows Program, in both 2010 and 2016. In addition, she previously served two terms as Chair of the Executive Committee of VALE-NJ, Virtual Academic Library Environment of New Jersey, the statewide consortium of New Jersey's 53 academic libraries.
In 2018, Judy received the VALE /NJEdge Distinguished Service Award for Libraries and is a former recipient of the New Jersey Library Association College and University Section/ACRL-NJ Distinguished Service Award. She was HSLANJ Librarian of the Year in 2004 and is a former HSLANJ President.
10:00-10:10: Break
10:10-11:00: 2021 Annual Business meeting
11:00 – 12:00:
Panel Discussion:
"Business Not as a Usual: Librarianship in the time of Covid-19" From work re-deployment to going all-virtual, the COVID-19 pandemic has had a dramatic impact on the way health sciences libraries function. Panelists share stories about how the COVID-19 pandemic has impacted their libraries, with time for Q&A
Moderator:
Chris Duffy, MLIS,AHIP
Panelists:
Deborah Magnan, MLIS, AHIP, Associate Librarian, Medical Library, Hackensack University Medical Center
Victoria Heenan Wagner, Associate Director and Coordinator of Medical Education, Robert Wood Johnson Library of the Health Sciences Rutgers, The State University of New Jersey
Elisabeth Marrapodi, Library Director, Trinitas Regional Medical Center