/ 11 April 2019
/ No Comments
Continuing our series of articles highlighting updated features, resources, free trials and other benefits available through the HSLANJ Group Licensing Initiative's Spring 2019 Offer. All medical librarians in the NNLM/MAR, SE/A, and NER are welcome to participate. For more information on the HSLANJ GLI, contact Project Manager Robb Mackes (email or 570-856-5952). Deadline to participate is May 3, 2019.
By Allison Durocher, Manager, Site Licensing, American Academy of Pediatrics: Email
Pediatric Care Online (PCO) – the essential resource to support the needs of both practicing providers and those in training – is celebrating 10 years of providing busy health care professionals with the authoritative resources and practice tools to support the very best patient care.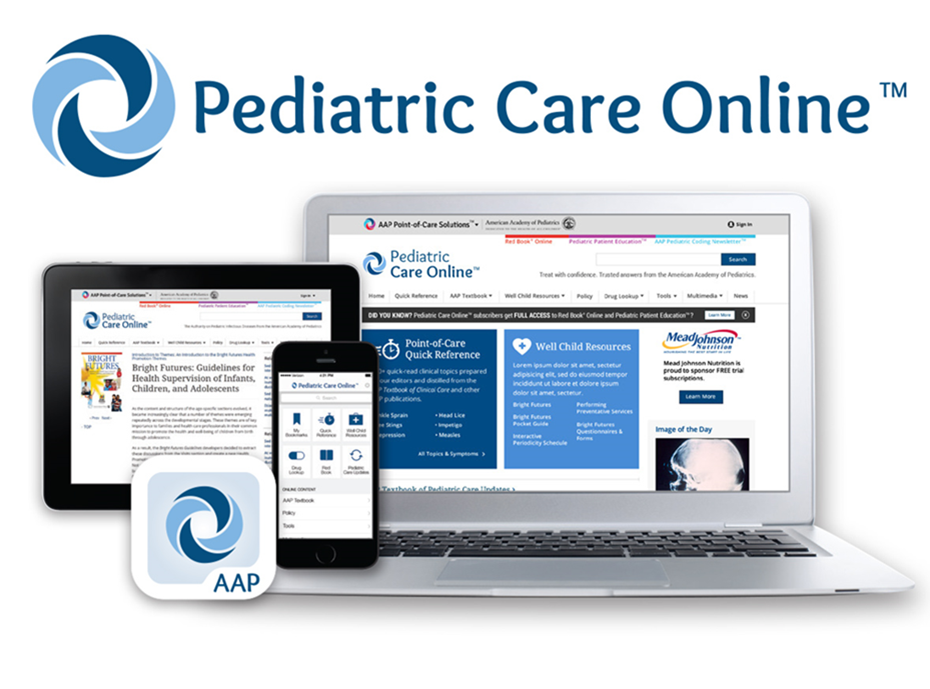 And it's become even more critical to patient care with the inclusion of the recently updated Bright Futures Guidelines and actionable tool kit materials. The new Tool and Resource Kit content includes all the forms needed to put the Bright Futures program into practice.
The PCO platform breaks apart key titles like Red Book and Textbook of Pediatric Care into actionable, searchable resources that provide reference and guidance to busy providers in an easy-to-use format. Then combines it with links to AAP Policy Statements, clinical calculators, and an extensive visual and multi-media library.
And with the addition of the updated Bright Futures Guidelines and the Bright Futures Tool and Resource Kit materials, providers can have access to both the theory and practical resources to confidently serve their patients' needs.
"Our pediatric residents and hospitalist faculty find PCO very helpful in making patient management decisions during patient care rounds, and our chief residents use the Visual Library for their teaching sessions."
-Deepak Kamat, MD, PhD, FAAP University Physicians Group
"The ability to quickly access the AAP's wide range of patient education materials and up-to-date point-of-care pediatric medical information supports us in the provision of the highest quality care."
-Arthur H Fierman, MD FAAP
Join in the celebration and request a demo or trial to Pediatric Care Online under the HSLANJ GLI offer! Act now to take advantage of the special consortium rates – contact Institutional Sales (email) to learn more.
See Pediatric Care Online for more info.