/ 29 March 2017
/ No Comments
By Nicolle Schieffer, Licensing Sales Specialist, Department of Member Engagement, Marketing, and Sales, American Academy of Pediatrics
The American Academy of Pediatrics is happy to provide a significant discount exclusively to the HSLANJ Group Licensing Initiative when participants purchase the eBook Collection Bundle (see the Offer for specific details).
Purchase the bundle to receive 200+ ebook titles including:
12 Doody's Core Titles
Guidelines for Perinatal Care, 8e – New!
Pediatric Clinical Practice Guidelines & Policies, 17e. – New!
2017 Nelson's Pediatric Antimicrobial Therapy, 23e – New!
Bright Futures: Guidelines for Health Supervision of Infants, Children, and Adolescents, 4e
Red Book Atlas of Pediatric Infectious Disease, 3e
Textbook of Pediatric Care, 2e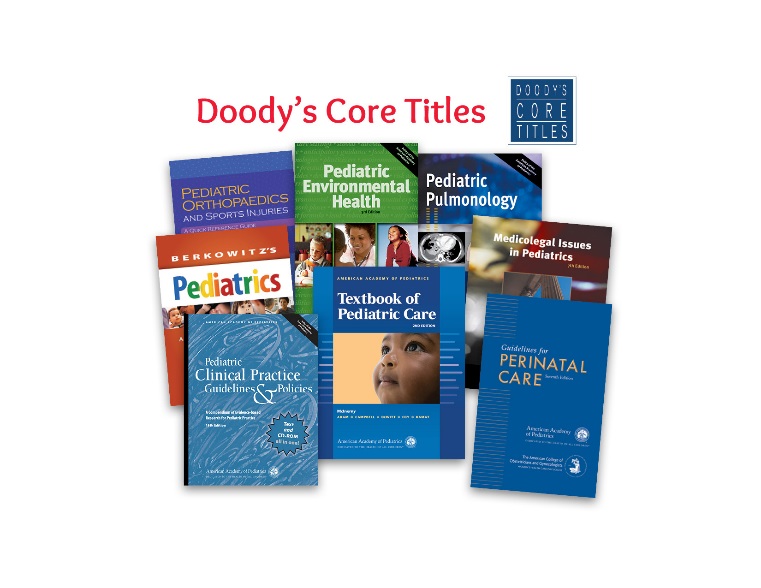 The eBook Collection Bundle is comprised of:
Our eBooks Platform
All eBook titles are delivered via the AAP eBooks platform featuring an eBook reader enabling content navigation, fast page loading, and search capabilities.  The eBook platform also offers reading apps for smart phones and tablets as well as a librarian resource center to manage IP access and data usage.
Contact Us:
Allison Durocher, Manager, Site Licensing, American Academy of Pediatrics
This article is part of a series, highlighting new products/collections available to medical librarians in the NNLM/MAR, NNLM/SEA, and NNLM/NER, via the HSLANJ Group Licensing Initiative's Spring 2017 Offer. The deadline to participate in the Offer is May 5, 2017. Contact HSLANJ GLI Project Manager Robert T. Mackes (email or 570-856-5952) for more information.