/ 29 September 2017
/ No Comments
Does the term "p value" make you anxious when you read research articles?
How high is your confidence level in interpreting research data?
As librarians interact with more research through efforts with evidence-based practice and systematic reviews, they have a growing need for understanding statistics.  This confidence-building course will help you be more comfortable with statistical concepts for reading research findings and interpreting data.
Goals and objectives:
After participating in this recorded webinar, you will be able to:
Understand basic statistical terms such as standard deviation, t test, p value, and so on
Identify test measures used in published research studies
Interpret the data, formulas, and graphs used in the research findings
Presenter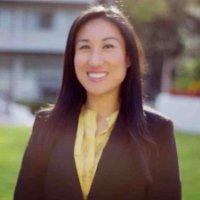 Jin Wu is an emerging technologies librarian at the University of Southern California (USC) Norris Medical Library. In this role, she tracks, investigates, and uses data proactively to address emerging trends that improve library services and promote library resources. Wu has extensive experience using various tools to gather and apply user information to make data-driven strategy and planning decisions. She has taught MLA continuing education courses on statistics and data analysis a few times in the past years. The classes were well attended and scored very well on evaluations. Wu is active in professional organizations and has given multiple presentations at national and local conferences. She is also a master's of business administration candidate at USC Marshall School of Business.
Registration
This 1.5 hour webinar is being offered at a deeply discounted rate and is available for you to listen to at your own pace.  For access to this webinar, please complete the registration from below no later than Friday, November 3rd, 2017.  After we receive your payment, you will receive an enrollment code and instructions for accessing the webinar.  After you redeem your enrollment code, you will have 180 days to view the recording and to claim your 1.5 MLA CE credits.
Please Note:  This webinar is available only to HSLANJ members in good standing.