/ 04 March 2015
/ No Comments
As the HSLANJ GLI gears up for the Spring 2015 Offer, we are pleased to highlight new and/or unique products being offered by vendors. The article below is the first in a series appearing this spring—look for additional articles to follow—all focused on helping medical librarians learn more about the innovative, quality resources available through the GLI.
By Amy Bleich, Licensing Sales Specialist, Division of Sales, Department of Marketing and Sales, American Academy of Pediatrics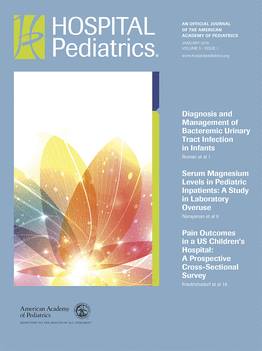 Hospital Pediatrics is the first scholarly journal for hospital-based pediatricians. It delivers groundbreaking research and evidence-based information that supports patient care, teaching, research, and leadership. You'll also find peer-reviewed articles and updates about this growing field.
Topics include quality and safety, critical care, neonatology, infectious diseases, and ethics. Two new features include: Journal Club—short synthesis of high-impact articles as well as articles that may have been missed; and Clinical Question Review—intent is to jumpstart investigators on the way to a systematic review and meta-analysis or designing better trials.  Don't miss the editorial blog, Ellipsis, for thought-provoking discussions in this field.
Hospital Pediatrics is offered as a rolling subscription and, as of January 2015, is published monthly.  Also, it is now indexed in Medline.  It's an ideal resource for pediatric hospitalists.
As the American Academy of Pediatrics' (AAP) newest journal, we invite you and your patrons to discover this excellent resource and utilize your HSLANJ-GLI 15% discount.  Please visit www.hospitalpediatrics.org for additional journal information and www.aaplibrary.org for librarian resources.  Of course, you're always welcome to contact your AAP Journals team at institutions@aap.org too!