Narrative Medicine: protecting, supporting, and nourishing the humanism that brings physicians into the profession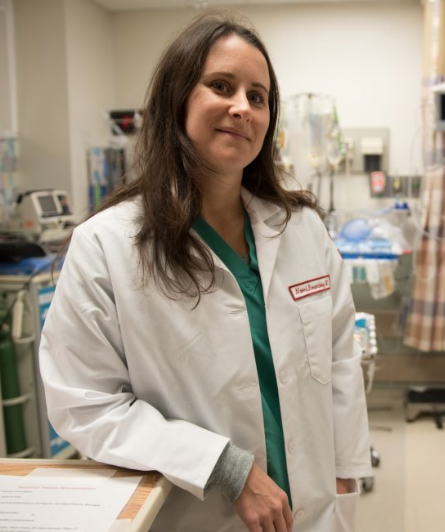 Speaker: Naomi Rosenberg, MD, Assistant Professor, Clinical Emergency Medicine, Lewis Katz School of Medicine, Temple University, Philadelphia, PA. Dr. Rosenberg, also serves as Assistant Director of the Narrative Medicine Program for the Lewis Katz School of Medicine.
Narrative medicine is a medical approach that utilizes people's narratives in clinical practice, research, and education as a way to promote healing. It addresses the relational and psychological dimensions that occur in tandem with physical illness, with an attempt to deal with the individual stories of patients, caregivers, and physicians. In doing this, narrative medicine aims not only to validate the experience of the patient, but also to encourage creativity and self-reflection in the caregivers and physicians.
Dr. Rosenberg will discuss her work in narrative medicine, including information about how the program began at Lewis Katz School of Medicine. She will discuss her role in teaching students, caregivers, and physicians about the therapeutic and cathartic effects of narrative medicine. Finally, she will present and analyze an essay, and then give participants a chance to begin writing their own essay.
Monday, 30 March 2020, 9 AM to 2 PM
· 9:00 -10:00 : Registration and Networking
· 10:00-10:50: Annual Business Meeting
· 10:50-11:00: Break
· 11:00 – Noon: Narrative Medicine, Part 1, Dr. Naomi Rosenberg
· Noon-1:00: Lunch in the Garden Room
· 1:00-2:00: Narrative Medicine, Part 2, Dr. Naomi Rosenberg
· 2:00: Adjourn