/ 06 March 2015
/ No Comments
The HSLANJ GLI's Spring 2015 Offer will soon be available, offering a wide variety of high-quality resources to medical librarians throughout the MAR and SE/A Regions. The article below is the second in our series, showcasing new and updated products being made available from vendors to GLI participants. 
By Ted Tyson, Senior Account Executive, Third Iron, LLC
BrowZine, the popular service that provides an easy way for users to browse, and read and follow their favorite e-journals available from your library, is releasing a number of enhancements this year.  These include interlibrary loan integration, expanded journal content, support for new bibliographic management services – and BrowZine for the web!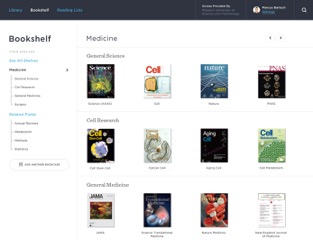 BrowZine for the web is perhaps the most exciting development and it will roll out in two phases.  The first phase, due to release in July, will provide all the core benefits of BrowZine:
Easily browse and read thousands of journals scoped to your library holdings and integrated into existing authentication systems
Normalized browsing experience across hundreds of publishers
Virtual "reading room" extended from mobile to web
Multiple points of entry, link patrons directly from your website or access through browzine.com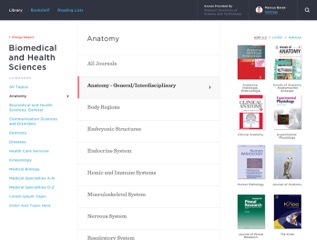 The second release, due this fall, will extend BrowZine benefits with features including:
Add your favorite titles to My Bookshelf and receive new article alerts
Create multiple article reading lists for personal use or to share with the world
Create custom links for your library to enable dynamic presentation of sets of titles to promote specific journals, highlighting newly acquired titles and more!
Leading medical libraries around the world use BrowZine.  See what people are saying about BrowZine (click here for a preview of our Tweets) and watch how BrowZine works (Click here to watch a video on Vimeo).
Trials are available and special pricing is available for HSLANJ members.  Please contact Ted Tyson (ted@thirdiron.com) to get started!