/ 21 September 2017
/ No Comments
The HSLANJ Group Licensing Initiative's Fall 2017 Offer is now available to all medical librarians in the NNLM/MAR, SE/A, and NER. Today we continue our fall article series, highlighting new products and collections available from vendors. For more information on the HSLANJ GLI, contact Project Manager Robb Mackes  (email or 570-856-5952).
By Meg Daggy, SAGE Publishing
SAGE is pleased to offer HSLANJ members top digital resources for doctors, nurses, pharmacists, researchers, and students on our SAGE Journals and SAGE Knowledge platforms, including a variety of flexible acquisition options on the following medical offerings.
Sage Journals: Your researchers will find authoritative and timely articles from some of the top journals in their subjects. HSLANJ's members have discounted pricing on comprehensive packages and smaller, discipline-focused collections. Backfile package options including access from 1998 back to volume 1, issue 1 are also available.

The SAGE Journals medicine, health, and life sciences portfolio includes more than 360 journals spanning cardiology, health management, medical law and ethics, mental health, neurology, nursing, public health, oncology, sports medicine, palliative medicine, pediatrics, pharmacology, psychology, and more.
Top titles in these collections include…

With hundreds of professional titles, reference books and handbooks, the Health & Social Care subject collection can improve practice and policy at your organization. Discover high-impact titles by top authors across all areas of health and social care, including aging, family health, nursing, disability work, social care, public health and more. Hosted on user-friendly platform, SAGE Knowledge, these titles will support the evolving needs and development of your organization members.
Top titles in this collection include…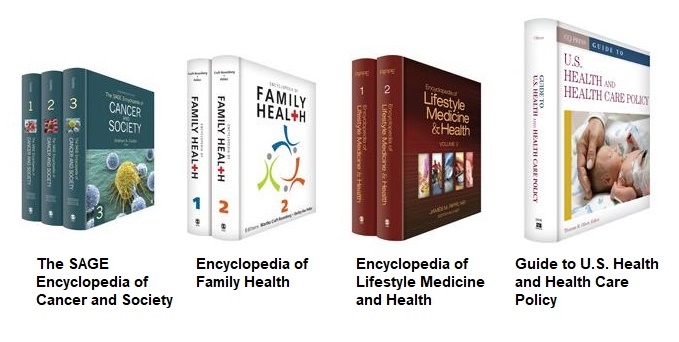 For more information on these or other SAGE products, please contact Meg Daggy: Email or (917) 226-2544.