/ 11 November 2016
/ No Comments
By Doug Madigan, North American Sales Manager, TDNet (email / 847-226-8257)
TDNet is once again delighted to be part of the HSLANJ Group Licensing Initiative's Fall Offer. We have added a number of new features to our software platform over the past year to even further boost usage of your electronic resources. As medical libraries continue to make large investments in digital content, they face the challenge of how to deliver the right content to their users in an easy, simple to use manner.  Staffing limitations, lack of IT resources, and limited time to meet the needs of their researchers only further complicate matters.
In order to help medical libraries address these issues, TDNet has created a comprehensive platform for discovery and management of all of their electronic resources in one simple to use, yet powerful suite of electronic resource access tools: TDNet Discover.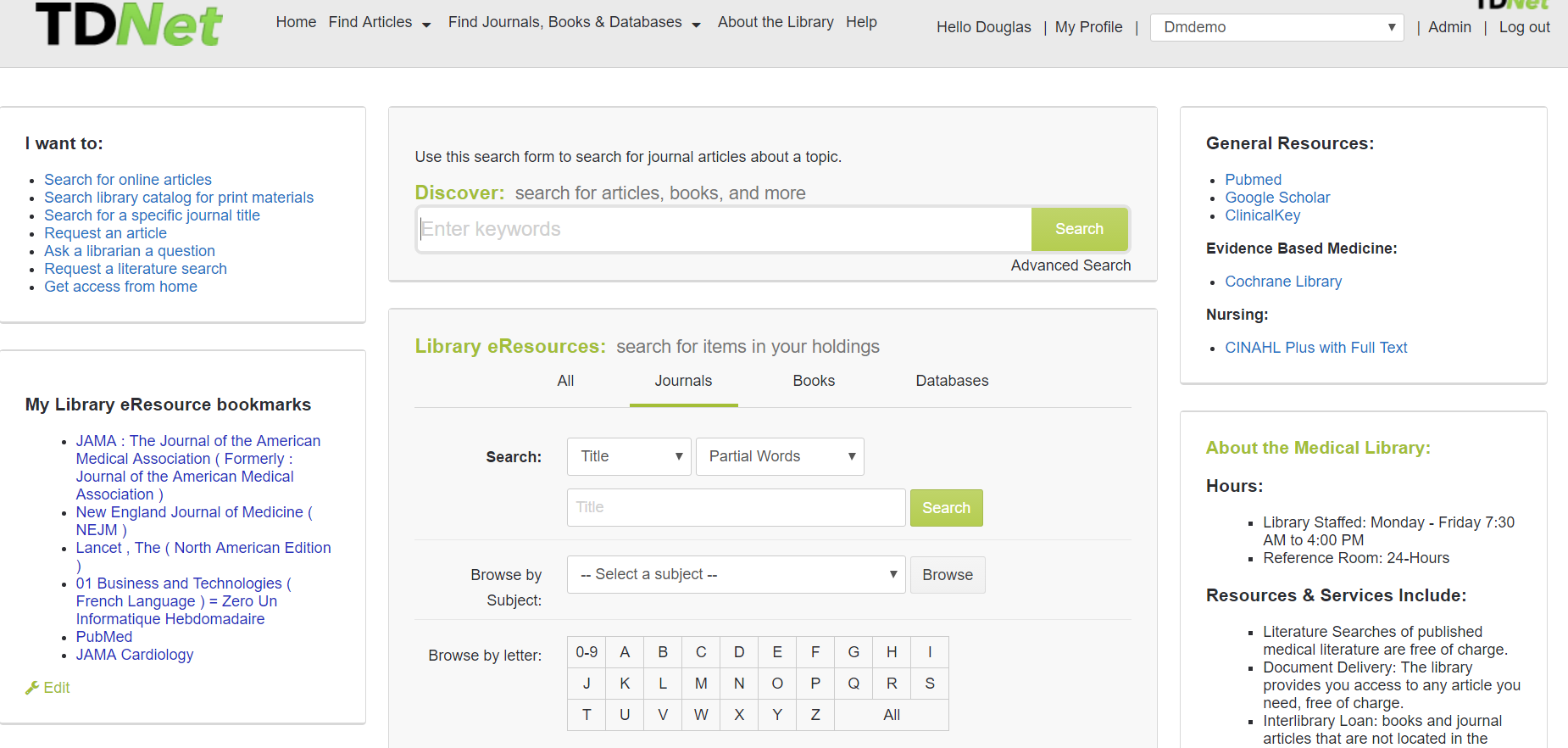 TDNet Discover provides every medical library with in-depth discovery searching down to the article, book, and chapter level through the use of a massive central index tuned to the needs of medical professionals. Medical librarians, doctors, nurses and research staff can search and explore your library's valuable electronic resources using TDNet Discover, regardless of the source or location of the data or the searcher. Getting quickly to the pertinent article is easy, linking via OpenURL to support immediate and transparent access to the full-text. Plus, it is now easy to filter your search results to include only those items the library subscribes to, resulting in immediate user satisfaction.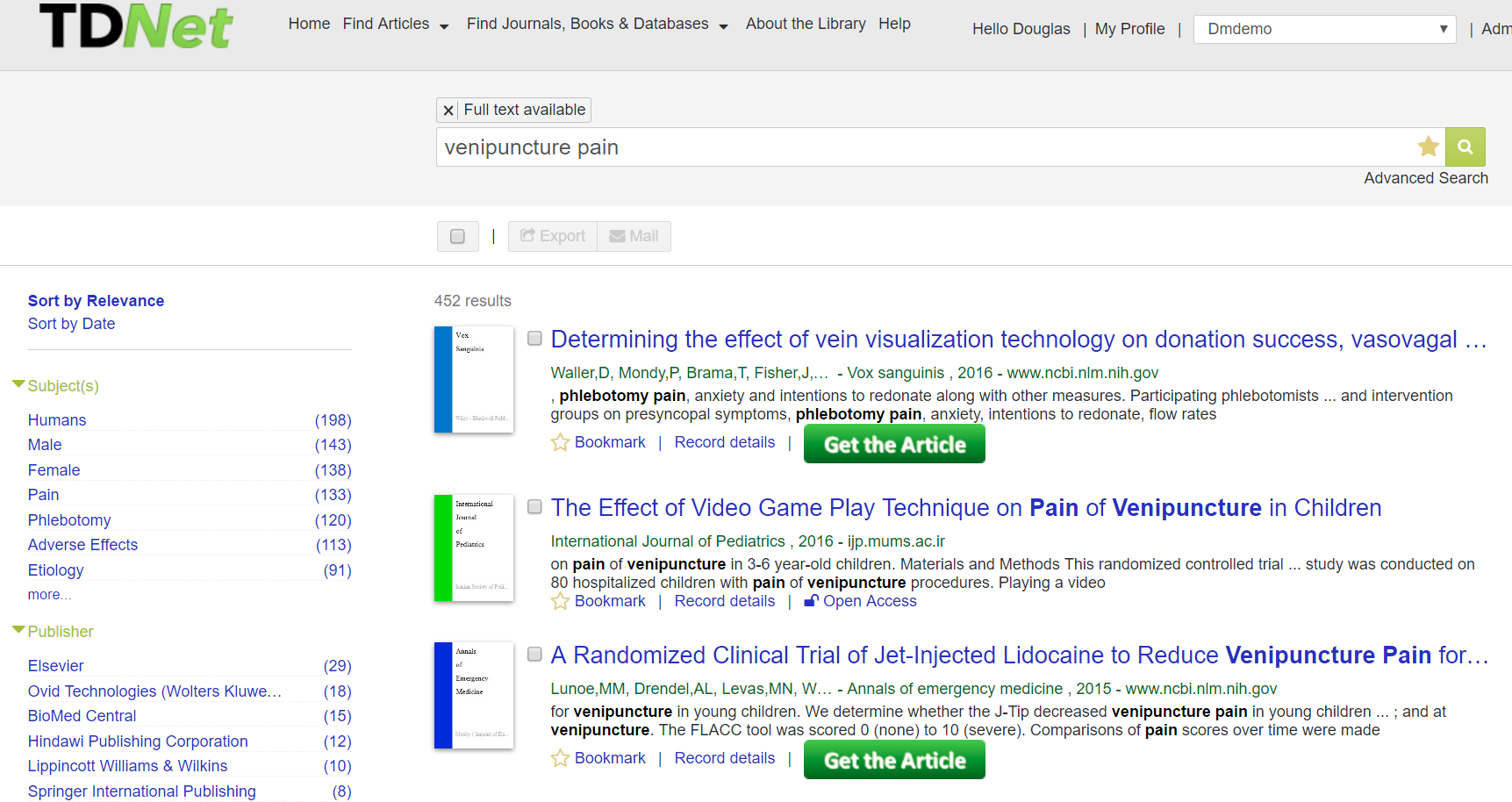 To boost usage of your electronic materials, TDNet has added several new features to our platform.  To increase the utility of the customizable library portal we have added numerous new capabilities such as carousels to show off your e-books and journals. The new most popular items feature helps bring awareness to what your researchers are using most.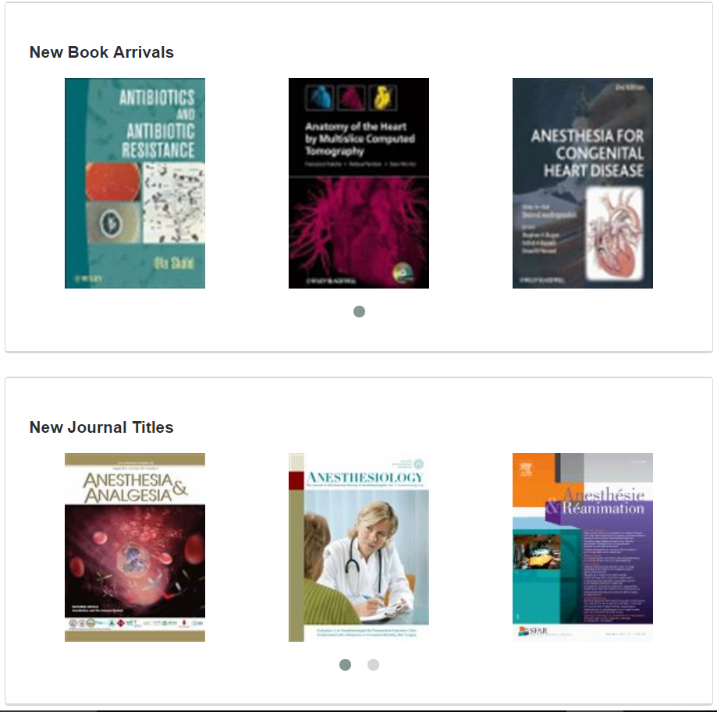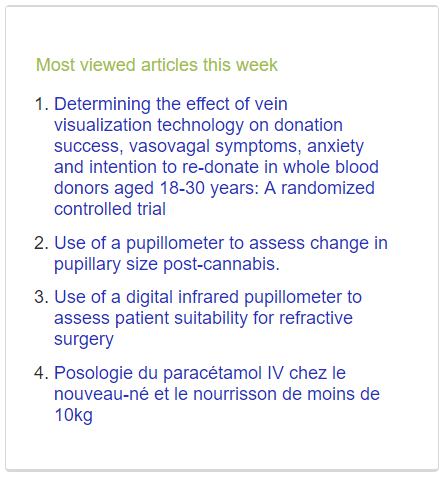 Some of the major reasons many medical libraries have chosen TDNet Discover as their window to all their electronic resources include:
Full turnkey implementation– quickly set up the entire solution with minimum customer personnel involved
Service designed for hospital libraries – we know you may have small staff and limited time, so we are always here to help you.
Full access to all your important digital resources
Discovery search through our powerful central index– consolidated index of medical articles, books, journals and more in one massive index made up if metadata from a variety of sources presented in a single interface
Single library, multi-site, consortia, and group support – meets the needs of single hospitals, and multiple site health systems
Reporting and Statistics– built in reports utility for collection and usage analysis
Library defined portal pages– customizable portal for both desktop and mobile devices gives the library completely control of their web presence
User authenticationensures that every search in the library's collection results in speedy and accurate retrieval of the appropriate sources and results
Please reach out to us for your own personalized demonstration of TDNet Discover!  We look forward to working with you and providing you with the best service possible. For more information, please contact Doug Madigan, North American Sales Manager at (847)226-8257, or via email.